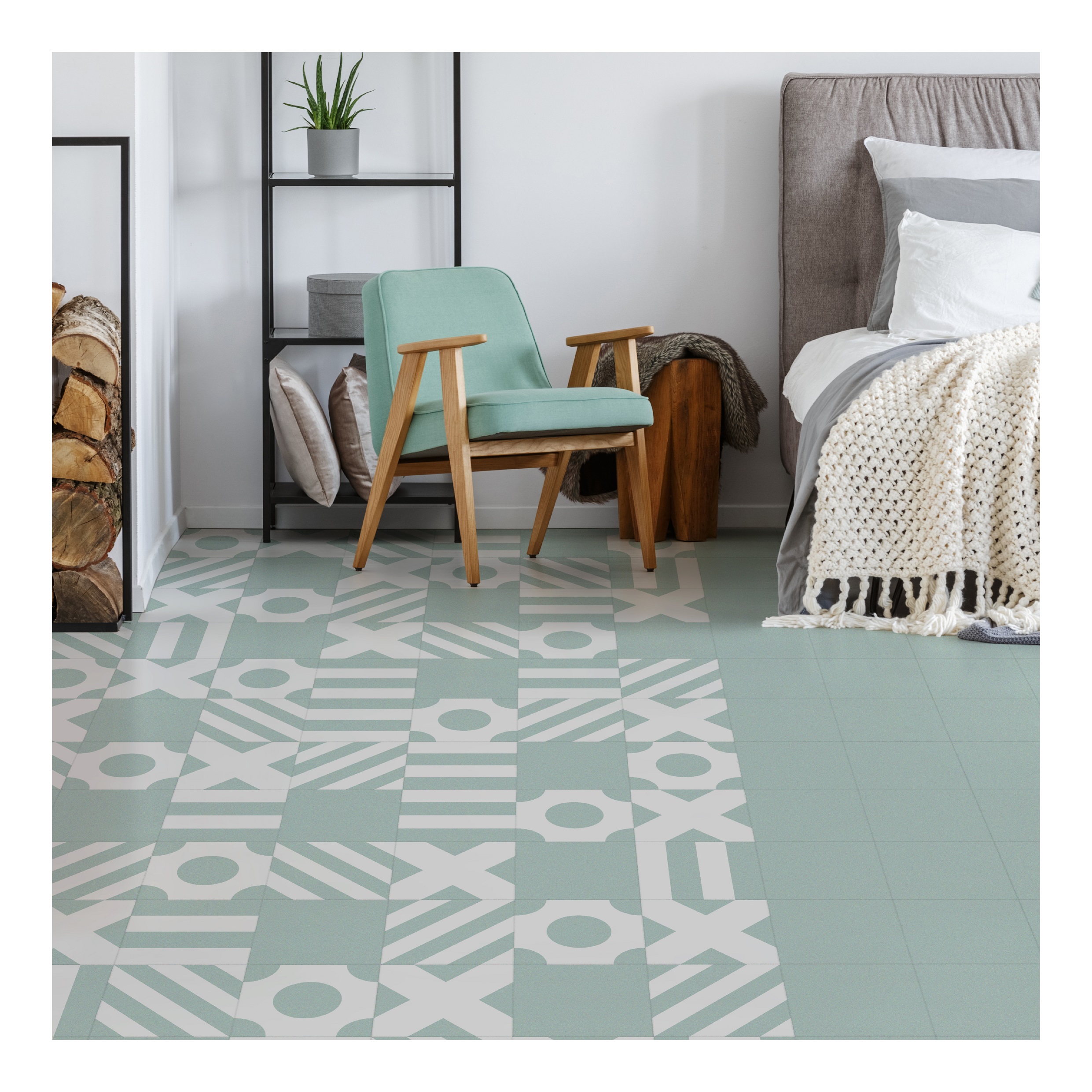 It is a collection with a bold design and modern style is also part of our stock line and is composed of four different independent drawings, which relate to each other forming a harmonious and fun drawing, made in two colors and placing this collection with immediate delivery with two main colors white and emerald green. You can also customize any of the models by choosing colors from our menu of more than 100 custom colors.
The standard format of the single color collection is 20x20x1,8 cm, please contact us for other formats.
All the cocktail collection is suitable for indoor or outdoor use, although if it is placed outdoors or in humid areas we recommend the incorporation of our special treatment «Torrastone» in the hydraulic mosaic tiles, which will transform its smooth texture into non-slip, to avoid slipping. It is worth mentioning that this treatment complies with Class 3 regulations according to UNE-ENV 12633/2003 ANNEX A. For more information click here.
In all our stock line we guarantee a fast and quality delivery that at national level would be from 48 h to 72 hours except for the Balearic and Canary Islands. In addition, we offer you the guarantee that the hydraulic tiles that we supply have a minimum of two months of curing in our center in order to guarantee an optimal quality of our hydraulic floors.
For the installation and maintenance of our hydraulic floors we recommend to consult our installation and maintenance instructions that we provide with the delivery of the hydraulic tiles or download them in the following link.