collections of Encaustic Cement Tiles
Reflect your personality
Personalized Hydraulic Cement Tiles
We are manufacturers of hydraulic tiles and for this reason we can not only offer you a wide range of classic or modern models but we can also make customized hydraulic tiles..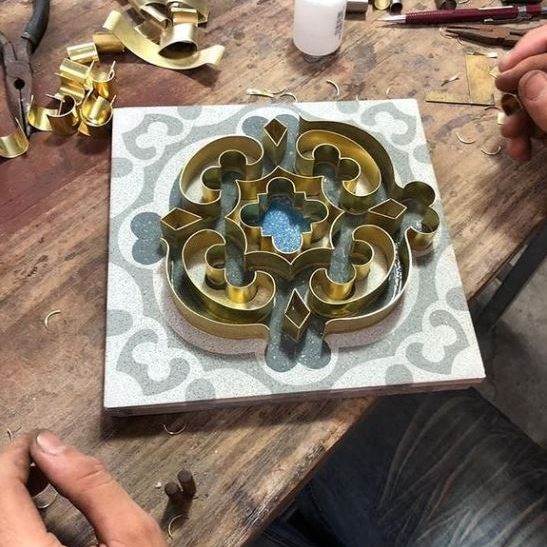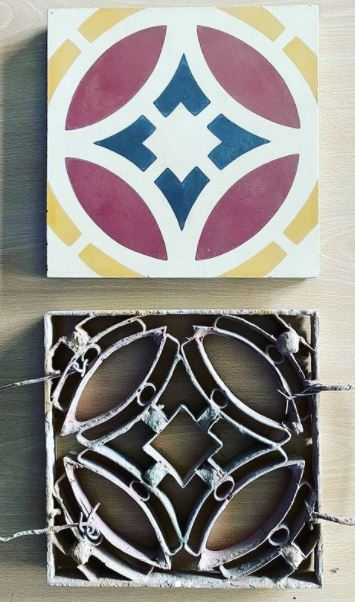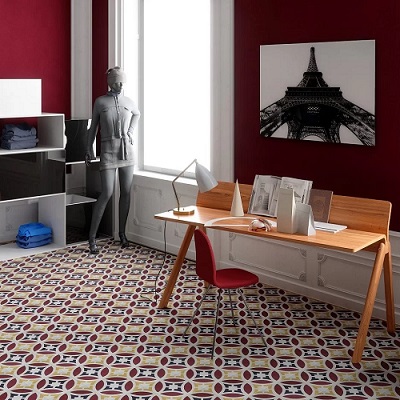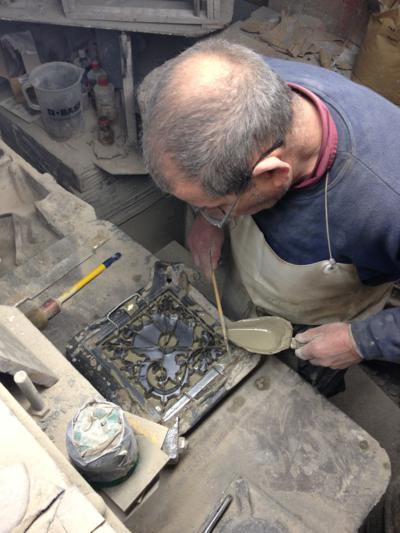 Cement Mosaic Flooring Tiles
The fabrication of Mosaic Hydraulic its makes of Artisanal way. So much the tools as the tools that take part in the production are originals or faithfully reproduced of the used in its epoch for the fabrication of these ancient earthes, and the materials used for its fabrication have been carefully selected to obtaining a product of high quaity, that overpass amply the norms UNE stablished, and certified for the Applus Laboratory. Norms that certify the quality and resistance of our Encaustic cement tile.
The climbings are created at hand through a profession process 100℅ artisanal. These pieces are work of art to fit perfectly in the steel base, so when it pours the «pastines» of the color in the orificies of the climbings not move toward others zones. Making that the drawings to fit perfectly.
Also it is important for the obtaining of a perfect hardering the composition of the materials that form the «cloak of grogams», that is to say the inside cloak of Encaustic cement tile. In Torra we use mixture of sand very fine (impalpable) and cement that absorb its humidity and it permit that the Encauistic cement tile has a good adhesión with the mortar in its colocation in work. Torra manufacture with a thickness of 18 mm in all hydraulic Encaustic cement tile 20×20 cm, this quality and durability a lot of major that permit to differentiate us of the rest of our rivals. For other formats consult us.
Beside in Torra we offer a minimum period of cured of 28 days, that permits that eliminate completely the traces of the humidity of the piece and permits optimize hardering. After are envelop and protected duly, to be moved towards the point of sale.
SHOWROOMS
SHOWROOM Barcelona:
C/ Deu i Mata 62, 08029 Barcelona
Phone.: (+34) 93 806 92 39
expo@mosaicstorra.com
Monday & Wednesday: 10:00 a 14:00 / 15:15 a 19:15
Tuesday & Thursday: 10:00 a 14:00 / Afternoons Scheduled appointments
Friday: 10:00 a 14h:00
Showroom Fábrica:
Polígono Industrial Canigó
Km 18 Ctra. Igualada – Vilafranca C-244
08777 – Sant Quintí de Mediona (Barcelona)
Phone.: (+34) 93 899 91 80
info@mosaicstorra.com
MON – THUR: 9:00 to 14:00 to  15:00 to 17:00 // Friday from 9:00 to 15:00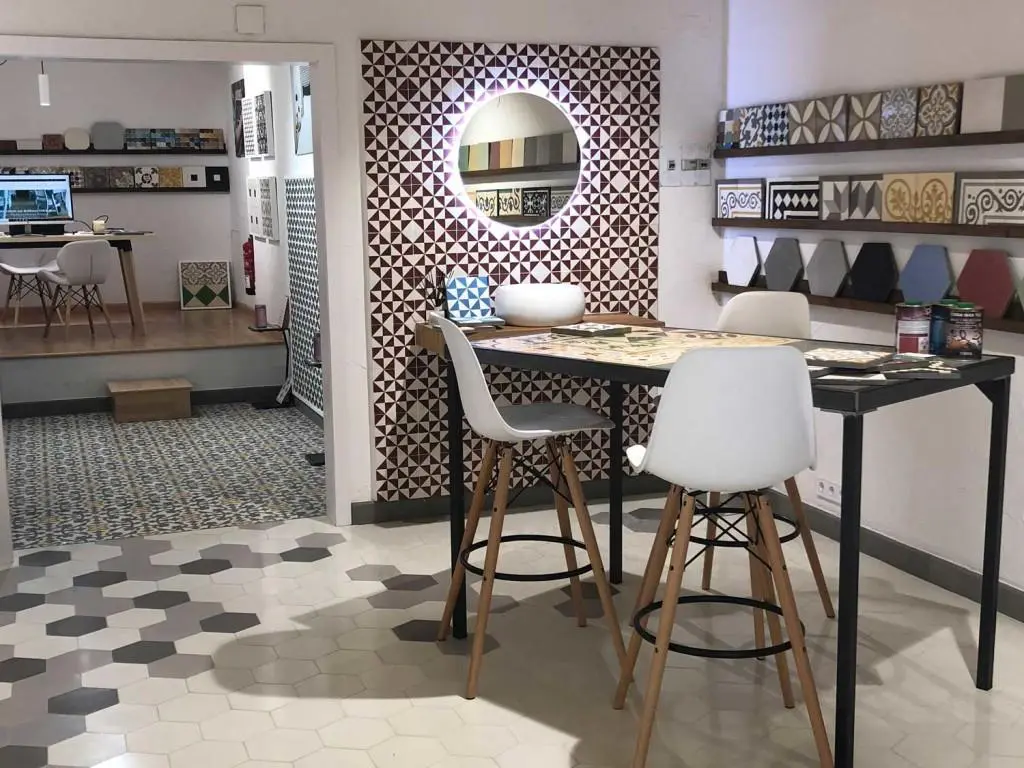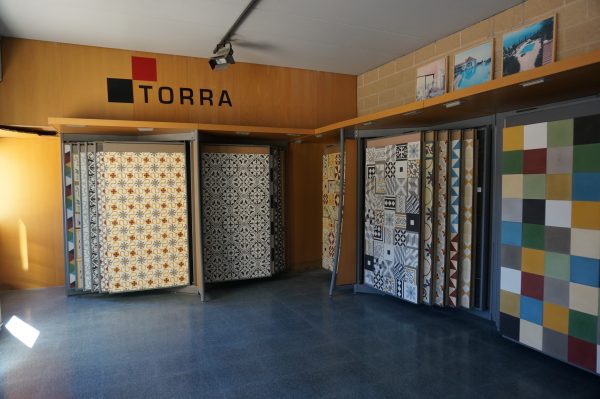 Do you have any doubt? Are You professional? We advise you
Contact us